Northumbrian Cambridge Association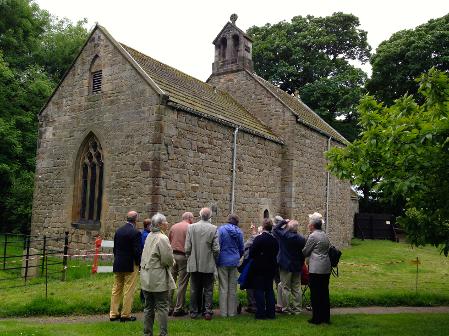 Northumbrian Cambridge Association members meet in most months for walks, talks, concerts, films, an annual dinner, an AGM with a lecture and supper, and freshers and festive events.
Find out more below from our newsletters, recent and past meetings, and AGMs.
2019 and 2018 NCA Newsletters
Please note that these are very large documents (pdf files of up to 34 megabytes that may take some time to download).
Recent Past Meetings
Prospective NCA members are welcome to attend one of our meetings and bring guests.
Bowes Museum, Barnard Castle
Lit & Phil and UTC
(Stephenson Quarter), Newcastle
Tyneside Cinema,
Newcastle upon Tyne
Festive Afternoon Tea & Film
The Man Who Invented Christmas (2017)
County Hotel,
Newcastle upon Tyne
Sixties Gold Final Tour with Pre-Concert Dinner
Royal Grammar School,
Newcastle upon Tyne.
AGM & Annual Lecture
Stalin's Playlist, Professor Marina Frolova-Walker
The issue of Stalin's musical tastes has never undergone any scholarly investigation: it remains a preserve of popular literature, where fact is often mixed with fiction. In this lecture, Professor Frolova-Walker approached it from one particular angle: the awards of Stalin Prizes in music, which are often seen by popular writers as a direct extension of Stalin's personal preferences. Among the many surviving documents pertaining to Stalin Prizes, she has discovered lists of nominations which include Stalin's own marginalia. Considering them together with relevant memoir literature allows us to answer the question on whether Stalin was indeed routinely imposing his personal musical tastes on the nation.
Past Meetings before September 2018
The links below let you look at details and photographs of past meetings.
Photographs of these meetings (plus some before 2014) can be found via the drop down menus on Archive options (web: top right; mobile: last down arrow (˅) on top of page menu (≡). If you can't see a ≡ on your mobile, then you need to switch to the full site (usually via a link at the bottom of the NCA home page).