Our Northumbrian Cambridge Association Freshers' welcome party was held again this year at Mincoffs Solicitors in Newcastle on Monday, September 16 and went very well indeed, with a record attendance. 43 freshers attended. One second year student volunteer, Kieron Spoors (Law, Homerton), joined us, and two parents came as guests. 7 members of the NCA were present: Dr William Telford (President), Dr Andrena Telford (Secretary), Judy Vigurs (Membership Secretary), Committee members, Heather Cordell, Gilbert Cockton and Susan Austin, and Tim Gray, whose law firm provided the venue.
After registration, the President welcomed them and spoke on behalf of the NCA, Kieron Spoors told them what his first year at Cambridge had been like, Heather Cordell described her experience at Cambridge and Gilbert Cockton told them what to expect in the way of support, and gave them some useful advice. We had drinks (both alcoholic and soft) and refreshments (nibblers), and they spent most of the evening getting to know each other, especially those with colleges and subjects in common.
The President took photographs, and these were sent to the Cambridge University Development and Alumni Relations office (CUDAR) and to the students, as well as being posted, as here, on our website. The evening went with such a swing that we had some difficulty nudging them out when it was time to end!
We plan to keep in contact with the Freshers, extend free associate membership of the NCA to them, and arrange a get-together in Newcastle with them just before Christmas (December 11, at Revolution).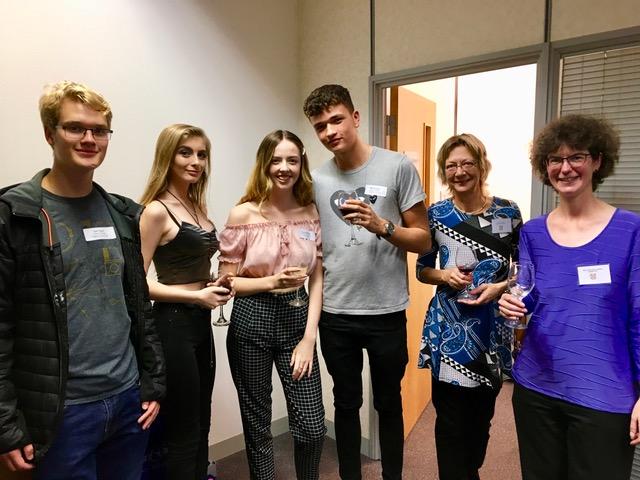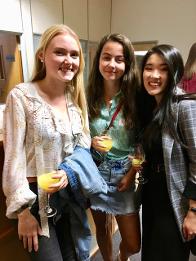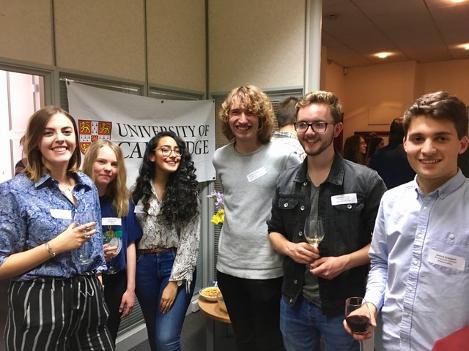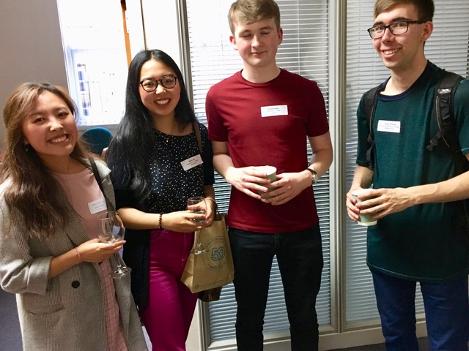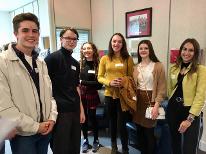 And there's more ...
Click on an image below to enlarge it. You'll see the CLOSE X bottom right that returns you to this page. Apt mouse hovering will reward you with a pop up tab upper left/right to move to the previous/next image.
© Copyright Northumbrian Cambridge Association