Winter Outing 2019
Lit & Phil and UTC (Stephenson Quarter)
33 NCA members and guests attended our winter outing on February 9, 2019, which this year was to Newcastle's Lit & Phil and thence to the University Technical College in Stephenson Square. After coffee & biscuits at the Lit & Phil, and in two groups led by Ros Stansfield and City Guide, Pat Lowery, we enjoyed a one hour tour that took us to the Sir James Knott Room, the gallery, the Music Room, the landing (with its impressive busts and lists of past Presidents) and the Silent Room downstairs.
We took a group photo and then walked the ten minutes or so to the University Technical College to meet Principal Dan Sydes at 11.45. Dan gave us a splendid tour of this newly opened (November, 2018) state-sponsored building, which has taken in this year around 140 students aged 14-19 who are studying the UTC's specialist subjects, Health Science and Digital Technologies, while still taking their GCSEs and A Levels. After visiting the computer lab and science lab, we saw the sports area on the roof and finished in the large hall constructed out of a former engineering works on the site.
A short walk brought us to the Crowne Plaza Hotel, where we were given a complimentary lunch by owner, entrepreneur and developer of the Stephenson Quarter, David Clouston. David gave us an initial address about his vision and plans for the Stephenson Quarter over lunch, and then between 2 and 3 expanded on these for most of the group in an upstairs Committee Room.

Members and guests found the day a most exciting and rewarding one.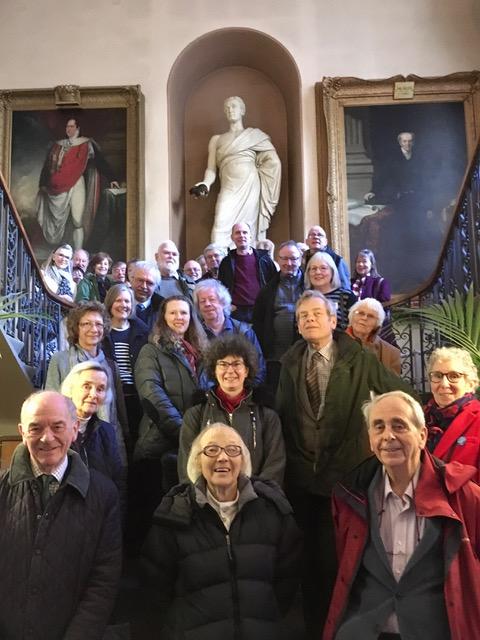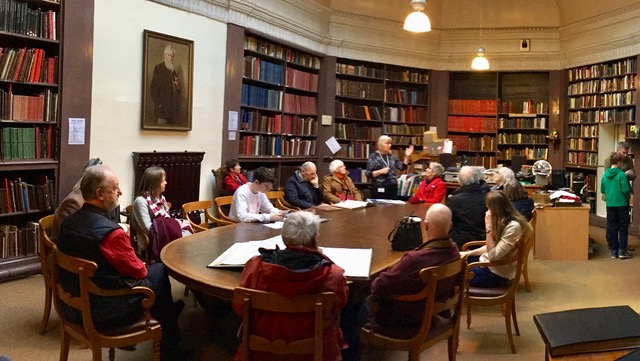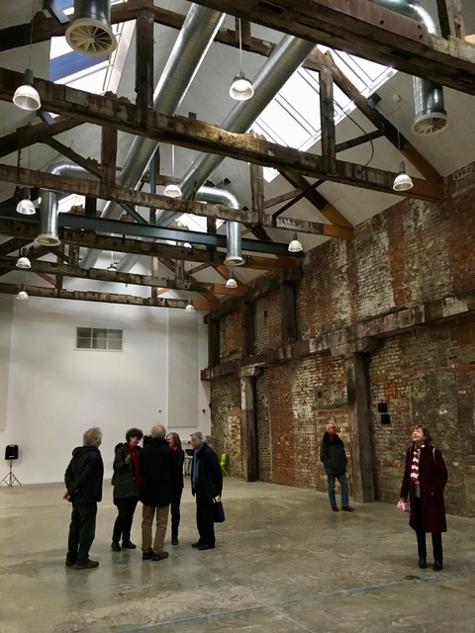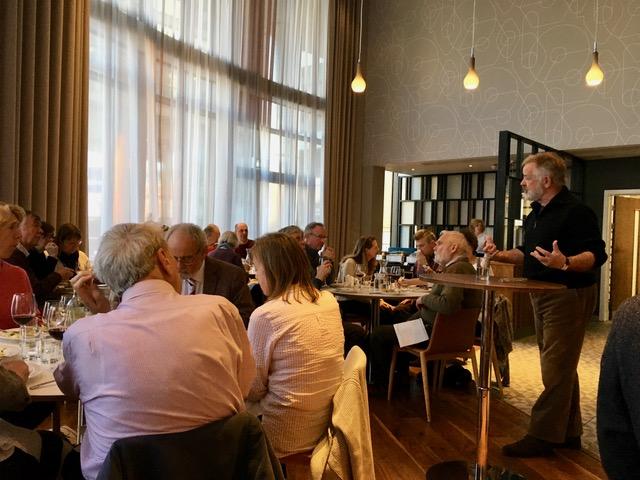 And there's more ...
Click on an image below to enlarge it. You'll see the CLOSE X bottom right that returns you to this page. Apt mouse hovering will reward you with a pop up tab upper left/right to move to the previous/next image.
© Copyright Northumbrian Cambridge Association