Summer Walk Meeting, Chillingham
32 NCA members and guests assembled at the Wild Cattle Visitor Centre carpark at Chillingham on Sunday, June 2 at 10 am for our Spring Walk, which was organised by Peter & Liz Atkins. The Chillingham Wild Cattle Association have a 100 strong herd of white cattle on 350 acres of park land here, and the prospect of seeing these centuries old beasts animated everyone.
At approximately 10.50, and with people sharing cars, we set off in a convoy led by Park Manager, Duncan Ord, to a parking area a short distance from the field in which we found the wild cattle lying. Peter Atkins gave an introductory talk on the concept of 'wildness' and 'rewilding' and Duncan Ord outlined the history of the wild cattle and their current management. There was a lively interchange of questions and answers and people had an opportunity to take photographs.
After an hour, we returned to the Visitor Centre and then walked together to the Chillingham Castle Tearoom where we had lunch at the tables reserved for us. The Tearoom had a wonderful ambience, with its assortment of mediaeval artefacts on the walls, and a blazing fire. The service was excellent. After lunch, we split into groups, with 9 setting off for a long walk (of 6.5 miles and approximately two and a half hours) through Hepburn Woods and across open moorland to Ros Castle.
Two groups went for a shorter, hour long guided tour, led by the President and Secretary, round the Formal (Italian) Gardens and to the Lakes and back. Among the highlights of the walk were the distinctive garden urns (marble & stone), the marble-style lions, the long herbaceous border, the terrace with its impressive Wellingtonia trees, Mark Wallinger's Ecce Homo statue, the north-west defensive wall, the fountains, the South Front with its coats of arms, and the ha-ha constructed by Capability Brown. After the short walk, a number of members and guests took advantage of their combined Wild Cattle/Castle tickets to tour the castle itself, home to the Grey (and subsequently Tankerville) family since the thirteenth century, and now owned by Sir Humphrey Wakefield, Bt., whose impressive and somewhat idiosyncratic assortment of relics and objets d'art are a delight to explore. Others had afternoon tea in the Tearoom.
A day to remember!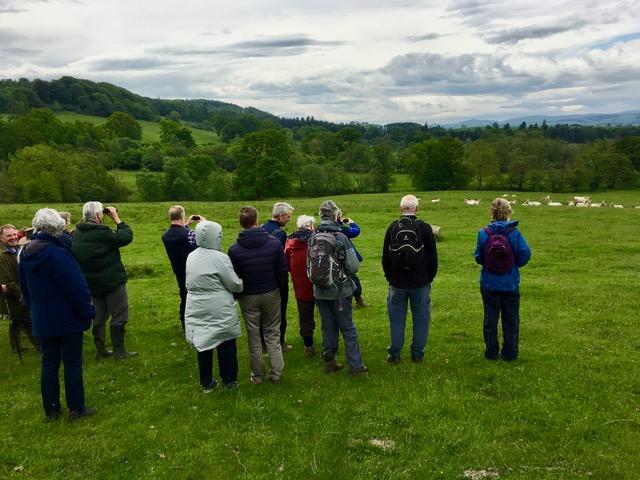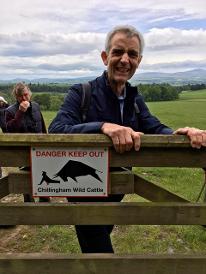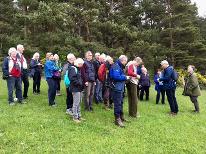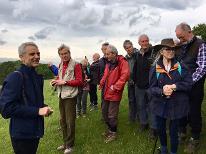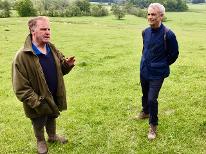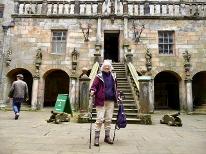 And there's more ...
Click on an image below to enlarge it. You'll see the CLOSE X bottom right that returns you to this page. Apt mouse hovering will reward you with a pop up tab upper left/right to move to the previous/next image.
© Copyright Northumbrian Cambridge Association