Annual Dinner, Wednesday March 16, 2022
The 2022 dinner was a special occasion, after last year's cancellation. Once again it was held at the Northern Counties Club in the centre of Newcastle. We dined there for seven years from 2014 to 2020. We very much enjoyed returning.
22 members and guests arrived from 1830 and moved to a private dining room for 1915. NCA President Professor Heather Cordell welcomed everyone and shared some updates.
After a most enjoyable dinner, Professor Cordell offered a toast to the Queen. Following that, committee member Dr. Peter Cleland, Selwyn 1966-69 shared his reminiscences of Cambridge (photo below). Two further toasts were proposed. Former committee member Em. Prof. Peter Atkins offered a toast to Cambridge University. Former Honorary Secretary Dr. Andrena Telford offered a toast to the NCA.
In response to feedback from members, guests and the committee, black tie will be optional at future annual dinners.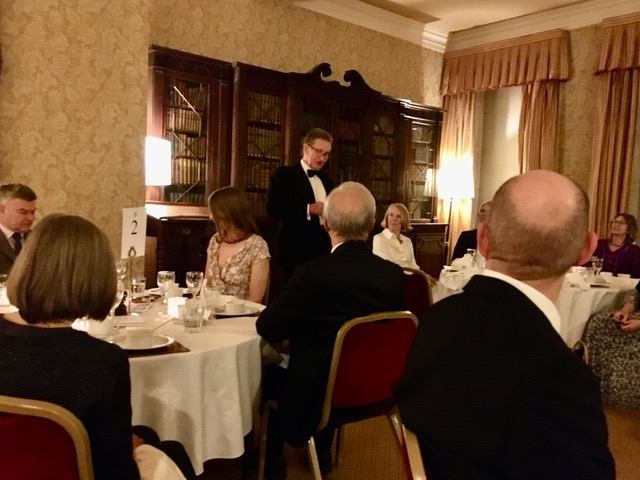 © Copyright Northumbrian Cambridge Association